Seasoned Developer or Team Lead?
Connect with peers and colleagues from the PHP community.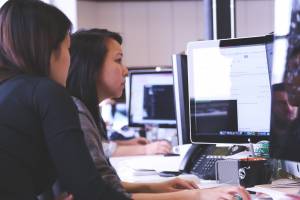 Keeping up with the changing PHP landscape isn't easy, new approaches to solving business problems are introduced regularly. You need to keep up with emerging technologies, learn how to make your dev team productive, and tackle problems at scale, but finding peers with similar challenges can be difficult. Keeping a legacy application working while embracing modern development practices and new features introduced in PHP 7 is not easy task.
Come to php[world] to connect with speakers and attendees who deal with the same challenges as you in their daily work. Learn how they've addressed them and get your questions answered in-depth between sessions and during the evening events. At the end of the conference, you'll grow your network of peers to turn to for help in the future.
Suggested Sessions: